Review of Forks of the Credit Provincial Park
There's something so fulfilling and relaxing about steadily putting one foot in front of the other when going on a hike. This review of the Forks of the Credit Provincial Park will hopefully inspire you to go outside, take a micro-adventure to your local trail and enjoy the great outdoors.
---
Explore more of Ontario
Dog-Friendly Hiking Guides
Day Trips nearby
---
Review of Forks of the Credit Provincial Park – Content
Here's what my review is covering today. Enjoy!
---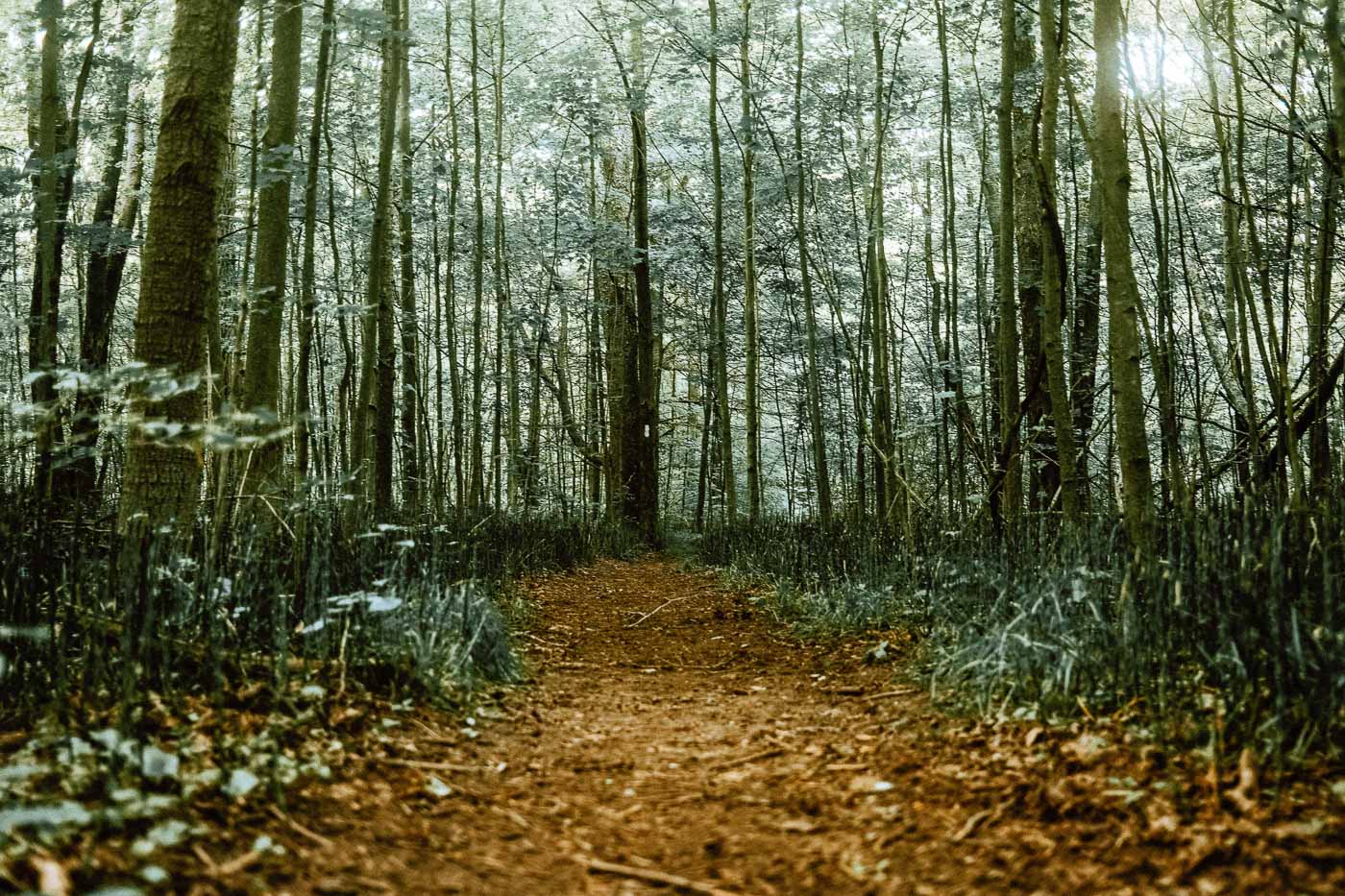 About Forks of the Credit Provincial Park
Situated in Caledon, Ontario, Forks of the Credit Provincial Park is a popular day-use only park frequented by hikers and picnickers alike.
This compact 2.82 square kilometre provincial park features:
approximately 10 km of hiking trails with varying levels of difficulty
massive stretches of upland rolling pasture land shaped by glacial action
a kettle lake
lowland swamp forests
a mid-sized waterfall with bedrock exposures
viable cold water fishing grounds
designated picnic areas
Note: Please review zone 16 of the fishing regulations of Ontario, zone 16 for rules and regulations for fishing in this area.
This provincial park has a lot to offer in its compact space. Here's a quick summary of the provincial park:
If you'd like to see the full details regarding:
trail descriptions and length
comfort station locations
parking logistics
how to obtain a day-use vehicle permit
then head on over to my dog-friendly guide to Forks of the Credit Provincial Park where it covers everything in much more detail.
Today's post will focus on my experience having hiked the majority of the Forks of the Credit Provincial Park and why you may want to consider visiting this compact provincial park as well.
What we noticed before planning our hike
After reviewing and watching several hours of YouTube videos of people hiking the Forks of the Credit Provincial Park, I noticed that the Ontario Parks trail map (shown below) cuts off at a popular turnaround location on the southern part of the map.
So to help everyone navigate the trails a bit more easily, here's the trail map I created that includes the popular sidepath connection (in pink) to see as much of the park as possible:
Our Hiking Trail Route (7-8 KM loop)
The AllTrails map below shows the actual route that we took to try and see as much of the park as possible in one loop while minimizing as much backtracking as possible.
Note: If you're planning a visit on a summer day or a hot day, I WOULD NOT recommend this route if you're looking for a dog-friendly route. There's very little shade and overheating is definitely a concern on this route. If you'd like to see my suggested dog-friendly trails at this park, head on over to the dog-friendly guide to Forks of the Credit Provincial Park where I share 3 recommended dog-friendly trails to suit varying dog activity energy, heat, and water needs.
Entry Experience
If you're planning on visiting Forks of the Credit on a weekend, make sure to reserve your vehicle permit in advance. When we arrived at 10 AM at the park entrance on a Sunday, several cars were turned away by the park staff because there were no drop-in spaces available. Thankfully though, these cars were directed by the park staff to other conservation areas and parks nearby instead.
Trail Route Directions
In order to best determine which paths were dog-friendly and to thoroughly explore the entire park, we ended up leaving Limone behind. I think that was the best decision as it ended up being 30-degree Celsius with nary a shade on the trail! My mother, partner, and I were dripping with sweat a few minutes after we started our hike. I really don't think Limone would have lasted in that heat at all!
For anyone interested, we spent about 3.5 hours at the park and hiked a 7KM loop. The trail was based on the popular route listed on AllTrails but we had to make a few adjustments due to the falls' closure and the heat. If you'd like to follow along, this is the route direction I took:
Begin on Meadow Trail

(blue)
Pass signs for Trans Canada Trail and

continue on Meadow Trail

(blue)
At intersection of Meadow Trail and the Dominion/Bruce Trail,

continue right to stay on Meadow Trail

(blue)

View the Cataract Falls

at blocked off lookout point

Retrace path back to intersection

of Meadow Trail and the Dominion/Bruce Trail
Turn

right to head South West on the Bruce Trail

(black dashes)
Head left on Dominion Trail (orange) and continue on the Bruce Trail
Turn left onto

Dorothy Medhurst Side Trail

formerly known as

Brimstone Side Trail

(pink)
Head left on Bruce Trail (black dashes)
Head

right to finish on Trans Canada Trail

(grey) back to parking lot
While the Meadow Trail was heavily trafficked leading up to the Cataract Falls, the rest of the trails that we hiked on were fairly empty. Considering this was a busy Sunday afternoon, we only passed by 3 to 4 groups of hikers on the rest of the trails!
Favourite Experience
I have a couple of favourite experiences from my hike at this provincial park.
The first would be how much I enjoyed spending time hiking with my mom. Seeing her hiking along with my old Hello Kitty backpack (fun fact! I used this when I was six for my Saturday / weekend math classes!) on her back made me grin from ear to ear. I really could not get enough!
Second, is the Kettle Lake view right at the beginning of the Meadow Trail. It's a very calming view and I love that the park included a picnic table set up right by the lake itself. The next time I visit I'll be bringing my lunch and sitting there to enjoy the view.
Finally, my third favourite experience is actually completing the hike from Dorothy Medhurst trail, through the top portion of the Bruce Trail and back to the Trans Canada Trail leading to the parking lot. This particular route gives you the most diverse hiking trail. This particular portion takes you through:
narrow slope trails
lowland swamp forests filled with horsetail
rolling upland pastures filled with butterflies and wildflowers
There's also very little traffic and it certainly feels like you're hiking the park all by yourselves!
Funny Moment from our Hike
On our way to the Cataract Falls, I was walking up to this hollowed-out giant tree and I wanted to squeeze myself inside for a quick picture.
Before you could even say "cheese" I immediately stepped away after hearing some angry buzz buzz sounds. Noped it right out there so quickly.
It made me laugh that Angelo caught me going in and out of this tree. To this date, I have no idea what made that sound but I really didn't want any angry bees or wasps to come for me!
Least Favourite Experience
I'll be honest, my least favourite part was the one-way path leading up to the Cataract Falls lookout point. I was only able to see less than 1/3 of the falls and with all the foot traffic on the one-way path, I didn't think it was worth visiting.
Most Challenging Portion
The Dorothy Medhurst Side Trail that connects you back to the Bruce Trail is the steepest part of our entire hike. Since we were moving north on this side trail, we ended up hiking a really breathless and sweaty way up the hill. In fact, much of this side trail is just stairs! I didn't expect to have a mini stair masters exercise at this park at all!
Angelo and my mom definitely did not expect that. If you listened closely, you'd hear us mumbling things like
"I swear if there's another slope ahead…"
"can't *gasp* breath*"
"….water!!! water!!!"
You'd think we were running a marathon instead of just a short hike! To be fair, we've spent most of last year practically sitting on the same chair indoors, so I think we could be forgiven just a little bit for our struggles.
Final Thoughts
Forks of the Credit Provincial Park makes for a great half-day / day hiking trip for families. With its compact size, wide trail widths, and interconnecting trails, the park offers plenty of loop combinations to keep you and your family coming back again and again.
Its proximity to many major cities like Caledon, Brampton, and Vaughan make this provincial park one of the most accessible provincial parks for many Greater Toronto Area families.
If you have any questions about this Forks of the Credit Provincial Park review, please don't hesitate to connect with me by dropping a comment down below, or by contacting me via email!
Quick Tip
During the summer heat though, you really need to bring extra water and ensure everyone has a wide-brimmed hat before hiking in this park though. Most of the trails are open meadows and fields so there is very little shade in this park – especially the trails near the parking lot. Based on our experience, it certainly felt like heat exhaustion and heat stroke can easily occur if you happen to choose a particularly hot day for your trip.
---
Other Hikes Near Forks of the Credit Provincial Park
While Forks of the Credit Provincial Park is certainly close to the GTA, the surrounding areas have plenty of other interesting hikes that can extend your visit around Caledon, Ontario:
Cheltenham Badlands – Caledon, Ontario (15min – 1.5 hours)
Address: 1739 Olde Base Line Road, Caledon, ON L7C 0K6
Hours of Operation: The hours of operation are subject to change due to COVID-19 measures and the park gates may be closed if the park capacity is reached.
Reservation Fee: $10 – non-refundable if you cancel your reservation
Parking Fee (weekdays): $10 / vehicle
Parking Fee (weekends): $15/ vehicle
If you have a Conservation Parks Membership, you can reserve your parking spot for free.
Parking and accessing the Badland Trail is maintained by Credit Valley Conservation (CVC). In order to visit the area, you must reserve your timeslot online or by phone: 1-800-367-0890.
On top of Cheltenham Badlands, here are a few other hikes and conservation areas that I'd love to visit in the future:
---
Support Forks of the Credit Provincial Park
Disclaimer: I am not being paid or earning a commission for the below. I just really like supporting our local parks!
Only a small portion of Ontario Park's funding comes from provincial taxes. If you love visiting Forks of the Credit Provincial Park or any other Ontario Provincial Parks, here are some ways you can continue to support these provincial parks:
Continue visiting your parks for day-use on the weekends – part of the provincial park's operational fees come from day-use fees
Consider donating to Ontario Parks
Supporting/Volunteering for one of the 27 'Friends of Ontario Parks' not-for-profit charitable organizations dedicating to supplementing and enhancing the provincial park experience with unique educational, recreational, research, and resource protection mandates of the parks they are affiliated with
Bruce Trail Conservancy
The Bruce Trail Conservancy (BTC) is a member-driven, volunteer-based charitable organization, governed by a 19-member Board of Directors. It is both a trail association and one of Ontario's largest land trusts, committed to caring for the Bruce Trail and to preserving land along its route – including the Cheltenham Badlands.
Did you know that the Bruce Trail is Canada's oldest and longest marked footpath? It stretches 900 km from Niagara to Tobermory in Southern Ontario and provides the only continuous public access to the Niagara Escarpment.
However, what many people don't realize is that the Bruce Trail is not permanently secure and that roughly one-third of the Bruce Trail corridor (that's 300km of footpaths!) is vulnerable to development.
The BTC is working to fill in the gaps, to secure a home for the Bruce Trail and preserve a ribbon of wilderness along the Niagara Escarpment through the acquisition of land and the creation of BTC-managed protected natural areas.
You can support the Bruce Trail Conservancy by becoming a member of BTC, or volunteering your time with one of its 9 member chapters to maintain and preserve the thousands of acres of land owned by the conservancy.